The Hogansville Hummingbird Festival - Midwest Georgia's Favorite Fall Festival
"The City of Friendly People" invites you to the annual Hogansville Hummingbird Festival, held the third weekend of every October in historic downtown Hogansville, GA. Our Main Street will be bustling with food, crafts, antiques, music, local artists, open storefronts, rides, and activities for the whole family. Two days of old-fashioned family fun! Includes easy parking, handicap access, ample security, and kids play area. Vendors and sponsors are welcome!
The next Hogansville Hummingbird Festival will be Oct 21-22, 2017.
---
CALLING ALL ARTISTS!
Design the 2017 Hummingbird Festival Poster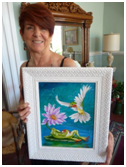 For the past 18 years, the Hogansville Hummingbird Festival has produced a commemorative poster. These posters have become highly collectible and are cherished by Festival fans throughout the Southeast. The 2016 poster was designed by artist, Laura Gfelner. The Festival Committee is now accepting art submissions for the 2017 Hummingbird Festival Poster and Tee Shirt.
Your design will become the visual theme for the Hummingbird Festival throughout the year. Your original artwork will become the property of the Festival and will hang in City Hall with all past years' art submissions.
Specifications for Art:
Must translate to a T-shirt design well
Must include a hummingbird
Must be 2 dimensional art no smaller than 8 x 10, no larger than 9 x 12; if square, no larger than 10 x 10 (to be framed if work is chosen)
No computer graphics, glass or reflective medium
No lettering or text; Art only
Send us your artwork by May 31, 2017. Submit to Hogansville Hummingbird Festival, 200 E. Main Street, Hogansville, GA 30230
For more information, use this address to send us an email, or call Mary Stewart at 706-333-2520.
---
Partner Sponsor
---
About the Festival
The 2017 Hogansville Hummingbird Festival is an outdoor Festival for the whole family, to be held Saturday and Sunday in historic small town Hogansville, Georgia. The Hogansville Hummingbird Festival is a true small town festival, featuring 200 vendors, food court, live music, kids area, artisan crafts, and more. All proceeds benefit the Hogansville Charitable Trust. To find the downtown Hogansville area on a map, use the address 400 East Main Street, Hogansville, GA.
---
Thank You Sponsors and Volunteers
The Hummingbird Festival is a 100% volunteer-driven, community-supported fundraiser for the Hogansville Charitable Trust, a registered non-profit entity that supports Hogansville community improvement projects and programs. As you can see on our Festival Sponsors Page, we are proud to have the support of many businesses, organizations, and individuals, large and small.
The volunteer efforts of dozens of people from the Hogansville community, combined with the funds raised throughout the festival season, combine to create real leverage for the Hogansville Charitible Trust to do good for the City of Friendly People. Click here to download a 'sponsor fact sheet' (PDF file) and find out how you or your organization can be part of the Hogansville Hummingbird Festival!
We always need volunteers! For jobs small, medium, and larg--before, during, and after the festival. Something as simple as helping out in the food court for a couple hours or driving the parking shuttle bus can make a big difference. For more information call Mary Stewart at 706-333-2520.
---
Information for Vendors
The Hummingbird Festival takes pride in having a well balanced, diverse, and high quality group of vendors offering quality goods that cannot be found just anywhere. Many vendors choose to come back year after year, but we are always interested in meeting new people. Please visit our Hogansville Hummingbird Festival vendor information page. Be sure to also find us and Like us on Facebook. We try to cross-link on Facebook to as many vendors as we can during the lead-up to the festival.
---
Benefits of the Hogansville Hummingbird Festival
The Hogansville Hummingbird Festival, 2017 being its 20th year, is the principal fund-raising vehicle for the Hogansville Charitable Trust, a 501(c) 3 Georgia non-profit corporation whose stated purpose is the renovation, preservation and improvement of historic and municipal properties in and around the City of Hogansville, Georgia.
The Festival has raised in excess of $325,000 for this purpose. However, by using these dollars primarily as matching funds for Federal, State and other grants, the money has been leveraged into more than $3,000,000 in improvements for the City.
The projects have included renovations of the historic Royal Theater, now used as Hogansville's City Hall, three phases of StreetScapes and construction of the Tower Trail which includes a walking trail from Hogansville Elementary School, by the historic Water Tower, and ending on Oak Street by the City's now retired water treatment plant, and an outdoor classroom.
In addition, the Festival has donated to such charities as the American Red Cross' Katrina Relief Fund, the Shriners Hospital, the Boys and Girls Clubs of West Georgia, "Breast Friends for Life," a Troup County support group for breast cancer patients, Hogansville's GED program, and "God's Bread Basket," Hogansville's Food Bank.
---
2016 Miss Hummingbird Festival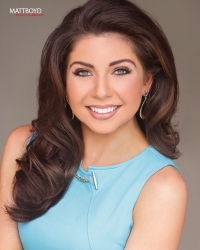 Congratulations to Sydney Hillman, our honored 2016 Miss Hummingbird Festival. Sydney Hillman is a sophomore at Shorter University majoring in musical theatre and minoring in marketing on full scholarship. Her ambition is to be a performer. She is the recipient of the J. Robert and Hazel B. Eubanks Scholarship. Sydney has consistently made the Shorter University Dean's List and is a member of the Shorter Scholars Program. Sydney is one out of eleven recipients of the Georgia Thespians Scholarships and received superior ratings for individual event at the Georgia Thespians Conference in 2013 and 2014. In the Miss Georgia pageant, Sydney made the top 15 along with her fellow queen, Kelly Donoghue, 2016 Miss Middle West Georgia. After a swimsuit competition on Saturday night, the field was cut to 10.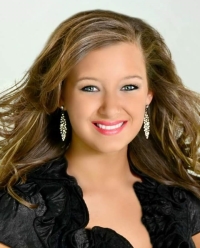 Congratulations to Faith Ayala, our honored 2015 Miss Hummingbird Festival Outstanding Teen.










---
Connect with Us!
---
Historic Hogansville, GA is located on Interstate 85 between Newnan and LaGrange, approximately 40 minutes south of the Atlanta Airport. Turn West at I-85 exit 28 onto GA 100/54. Downtown is only 3 miles off the Interstate.

---