The Hogansville Hummingbird Festival - Midwest Georgia's Favorite Fall Festival
"The City of Friendly People" invites you to the annual Hogansville Hummingbird Festival, held the third weekend of every October in historic downtown Hogansville, GA. Our Main Street will be bustling with food, crafts, antiques, music, local artists, open storefronts, rides, and activities for the whole family. Two days of old-fashioned family fun! Includes free parking, shuttles, handicap access, ample security, and kids play area. Vendors and sponsors are welcome!
---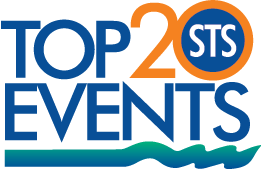 We are honored that the Southeast Tourism Society has selected the Hogansville Hummingbird Festival as a Top 20 Event for the month of October 2014. The Top 20 Events program recognizes successful festivals and special events across the Southeast. Selection is performed by independent judges and is a validation of an event's quality. The festival will receive an extra promotional benefit from the prestige and exposure from the Southeast Tourism Society.
---
About the Festival
The 2015 Hogansville Hummingbird Festival is an outdoor Festival for the whole family, to be held Saturday and Sunday in historic small town Hogansville, Georgia. The Hogansville Hummingbird Festival is a true small town festival, featuring 200 vendors, food court, live music, kids area, artisan crafts, and more. All proceeds benefit the Hogansville Charitable Trust.
(To find our downtown area on a map, use the address 400 East Main Street, Hogansville, GA.)
---
Information for Vendors
The Hummingbird Festival takes pride in having a well balanced, diverse, and high quality group of vendors offering quality goods that cannot be found just anywhere. Many vendors choose to come back year after year, but we are always interested in meeting new people who are interested in the Hummingbird Festival.
Please visit our Hogansville Hummingbird Festival vendor information page for more information. Be sure to also find us and Like us on Facebook. We try to cross-link on Facebook to as many vendors as we can during the lead-up to the festival.
---
Partner Sponsor
---
2015 Hogansville Hummingbird Festival Season
| | |
| --- | --- |
| Sat/Sun, Oct 17/18 | Festival Weekend! The festival is held in historic downtown Hogansville, GA, featuring 200 vendors, food court, live music, kids area, artisan crafts, and more. Free parking, free admission. Festival hours are 10:00am to 5:00pm Saturday and Sunday. |
| Thursday, Oct 15 | Two days before the festival, the annual Dinner, Dance, and Silent Auction is held at the Victoria Belle Mansion. Beautiful setting, chef-catered buffet-style dining, music, and lots of fun. Everyone is welcome. For tickets and information, please call Mary Stewart at 706-333-2520. |
| Date TBD | The 6th Annual Golf Tournament at Hogansville Golf Club - BIG SUCCESS THIS YEAR, THANK YOU SPONSORS! - Click here for more information about the Hummingbird Festival golf tournament. Click here to download a registration form (Adobe PDF file). |
| Date TBD | There is a cash prize pool in the Charity Poker Tournament, hosted at Hawg Heaven BBQ. No pre-registration required, sign up at the event. Special thanks to tournament operated by Aces and Eights Poker. Click here for more info. |
| Date TBD | The Miss Hummingbird Festival Pageant is held annually as a preliminary competition for the Miss Georgia and Miss America pageants. The festival has been honored by the representation of Kelly Donoghue, 2014 Miss Hummingbird Festival, and Ashton Leddon, Miss Hummingbird Festival's Outsanding Teen. More info. |
---
2014 Miss Hummingbird Festival and Outstanding Teen in the Miss Georgia Pageant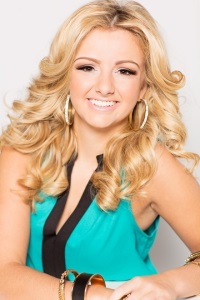 We are proud of Miss Georgia pageant paricipants Kelly Donoghue, representing the Festival as Miss Hummingbird Festival, and Ashton Leddon, representing as 2014 Miss Hummingbird Festival Outstanding Teen

Kelly Donoghue is the daughter of Tom and Maureen Donoghue. She attends University of Georgia where she is a freshman. Kelly's platform is "Special Friends through Special Olympics". Kelly promotes her platform through several avenues including being a swim coach for Cobb County Special Olympics.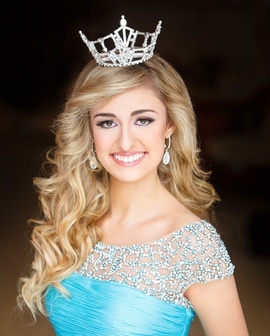 Ashton Taylor Leddon is the daughter of Mr. and Mrs. Steve Leddon of Columbus, Georgia, She attends Brookstone High School where she is a sophomore. Ashton's platform is Children's Miracle Network Hospitals with a focus on premature birth. This past year, Ashton has raised over $15,000 for CMNH.

Click here for more information about the Miss Hummingbird Festival Pageant.
---
Connect with Us!
Share Photos with us on Flickr!
---
Historic Hogansville, GA is located on Interstate 85 between Newnan and LaGrange, approximately 40 minutes south of the Atlanta Airport. Turn West at I-85 exit 28 onto GA 100/54. Downtown is only 3 miles off the Interstate.

---
Thank You Sponsors and Volunteers
The Hummingbird Festival is a 100% volunteer-driven, community-supported fundraiser for the Hogansville Charitable Trust, a registered non-profit entity that supports Hogansville community improvement projects and programs. As you can see on our Festival Sponsors Page, we are proud to have the support of many businesses, organizations, and individuals, large and small.
The volunteer efforts of dozens of people from the Hogansville community, combined with the funds raised throughout the festival season, combine to create real leverage for the Hogansville Charitible Trust to do good for the City of Friendly People. Click here to download a 'sponsor fact sheet' (PDF file) and find out how you or your organization can be part of the Hogansville Hummingbird Festival!
We always need volunteers! For jobs small, medium, and larg--before, during, and after the festival. Something as simple as helping out in the food court for a couple hours or driving the parking shuttle bus can make a big difference. For more information call Mary Stewart at 706-333-2520.
---